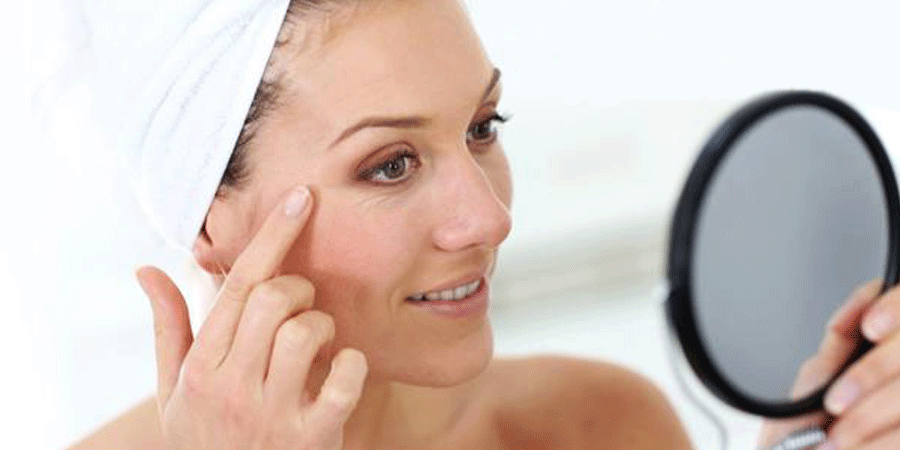 Have you hit your 40's yet? If so, you are noticing that those smile lines around your eyes don't disappear so quickly anymore… or maybe they are even a permanent fixture on your face. Don't worry, its nothing a little poke in the eye with a toxic substance won't fix!  By now, everyone knows Botox temporarily 'freezes' your muscles so you cannot form wrinkles. If you do not like the idea of needles injecting toxins into your body, the cost of a doctor's visit, or the potentially nasty side effects (such as a lazy eye or a drooping brow that looks like you put on your makeup while going over speed bumps) here are some safe, effective alternatives that range from the very temporary to longer-term effects.
1. Hyaluronic Acid
The spaces within the skin are like a sponge and are composed of water, proteins, and hyaluronic acid (which attract and hold water). By adding Hyaluronic Acid you increase the skin's ability to hold water – thus plumping the skin and filling in those lines.  
Tip: Hyaluronic Acid has trouble penetrating the skins surface. Try microdermabrasion before applying to help remove the barrier that prevents penetration.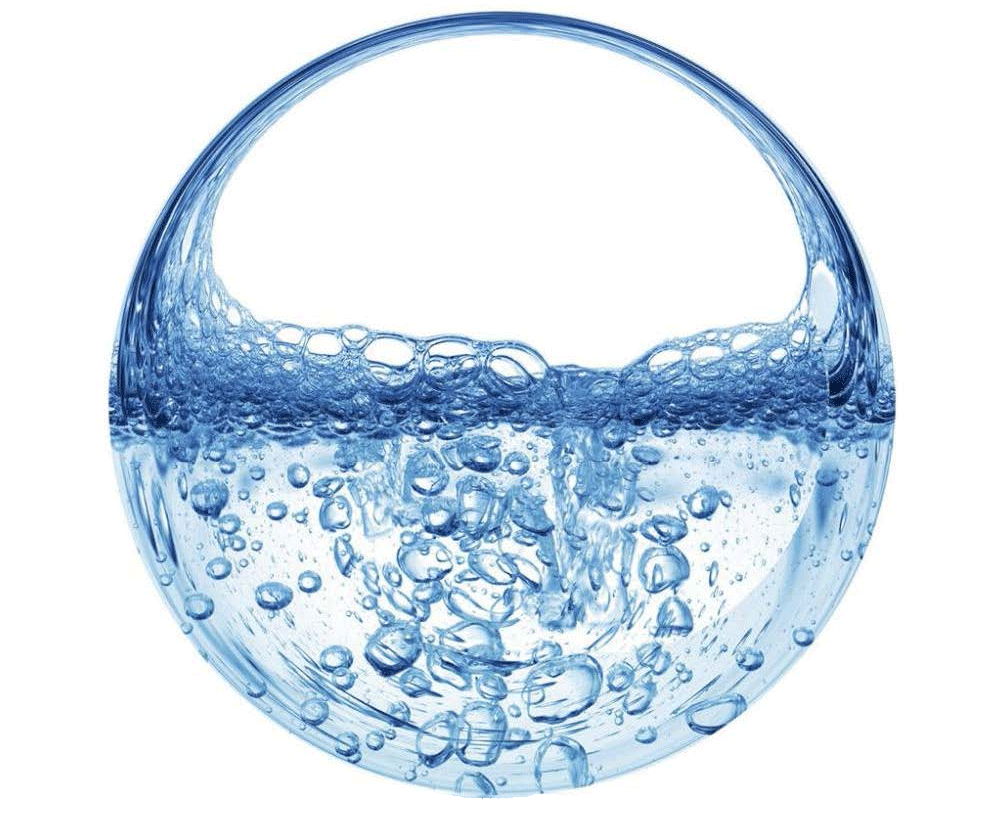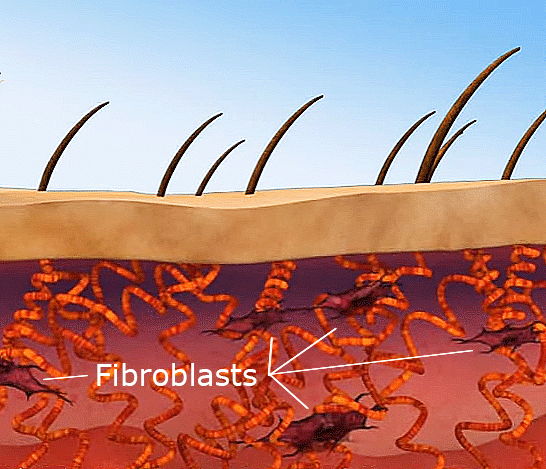 2. Collagen Stimulation Peptides
You skin contains tiny collagen production centers called "fibroblasts". Certain peptides make your fibroblasts work harder.  The harder the fibroblasts work the more collagen you produce – meaning less lines and wrinkles. LightActives™ Firming Collagen Booster Serum is a cocktail serum that delivers Hyaluronic Acid (immediate plumping) and peptides (collagen boosting).
Tip: Exfoliate the skin before applying to increase penetration.
3. Neuropeptides
Much like Botox®, neuropeptides signal the nerve pathways to relax muscle contractions, thus reducing the severity of wrinkles caused by facial expressions. "GABA" and "Argireline" top the list of neurotransmitters that tell your facial muscles not to move. Studies show that a 10% concentration of Argireline over 30 days can reduce the appearance of wrinkles by 30%.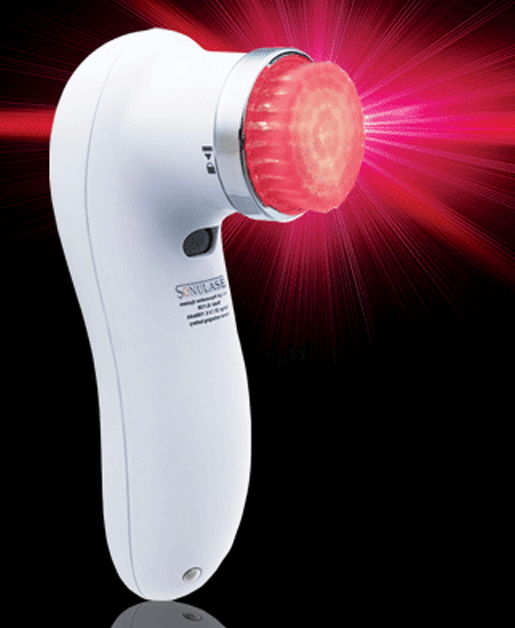 4. L.E.D. Light Treatments
LED treatments are a bit more 'space age' and work using intense light to boost the activity of the fibroblasts, signaling them to generate more collagen (thus reducing wrinkles). Available in most 'Beauty Clinics', Light Treatments can have a synergistic effect with peptides and other serums, giving near Botox® results. Doctors' offices visits can run up to $150 per session, with up to 6 sessions recommended. There are effective at home solutions; Sonulase® is an FDA cleared light device that delivers medical grade treatment in your home. It doubles as a cleansing device so it helps clean and exfoliate your skin to encourage product penetration.
Tip: Combine collagen stimulating peptides with LED light therapy for optimal effect.
5. Microdermabrasion
This process of gently 'sand blasting' the skins upper layers lifts away old cells to encourage younger, fresher skin to come to the surface. When that happens, cellular turn-over is increased, helping to reduce wrinkles. Also, clinical studies have shown that crystal and vacuum microdermabrasion can create remodeling of the skins structure to create a smoother surface with fewer lines. Professional microdermabrasion machines can cost up to $8,000. Crystalift® is an at-home version that cost only $199.
Tip: Microdermabrasion machines that apply sodium bicarbonate powder during the treatments deliver added benefits. This powder helps neutralize the skin including helping to rid bacteria and impurities.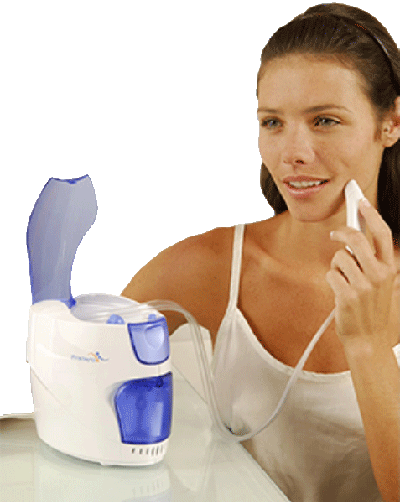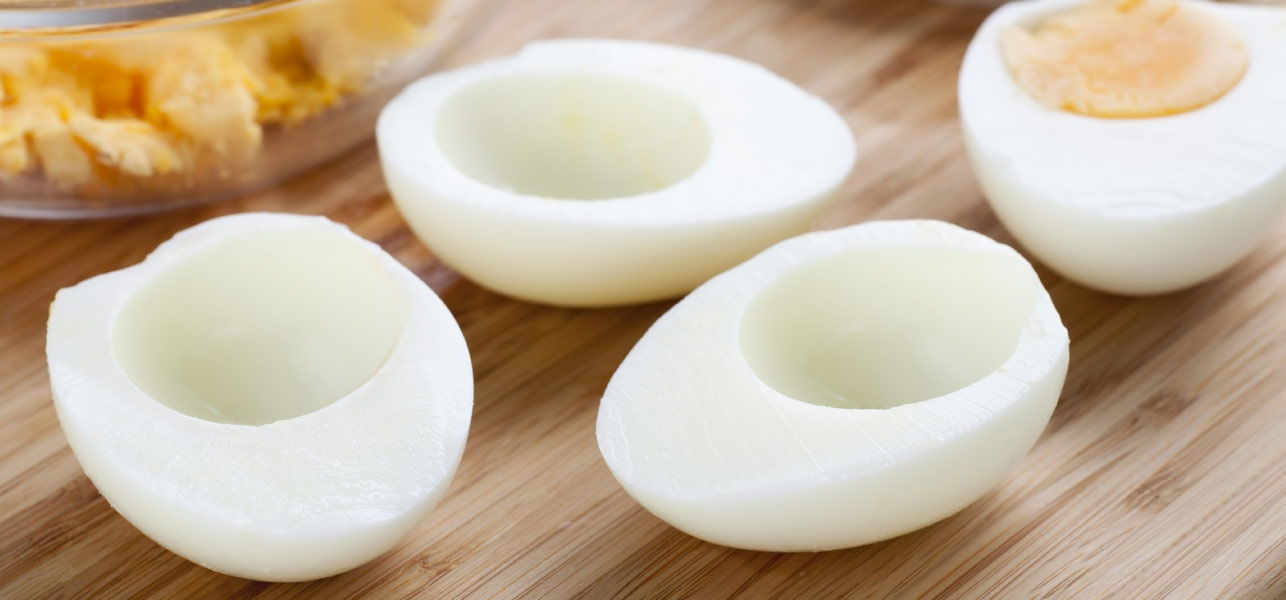 6. Egg Whites
Nope, you don't eat them. Dab a bit on your crow's feet and as it dries it tightens, giving your skin an instant, temporary 'face lift' that can last hours.
Tip: Check out this quick tutorial from Vicky DeRosa of V Well Health, who shows you how to create a quick temporary face lift using egg whites! WATCH VIDEO HERE